Whether you're gearing up for game day, prepping for an office function or planning a special someone's birthday party, Big Town Hero has everything you need to satisfy your guest's appetites.
Explore our menu to see all of our delicious customizable catering options, such as our mix-and-match Party Platters or our convenient Sack Lunches and more. Our selection of freshly sliced meats, cheeses and veggies piled high on our daily fresh baked breads are a delight.
Let Big town Hero take a little stress off your plate and provide you with a custom order that is built just the way you like it.
We bake all of our bread from scratch daily, so please allow 24 hour notice for all catering orders.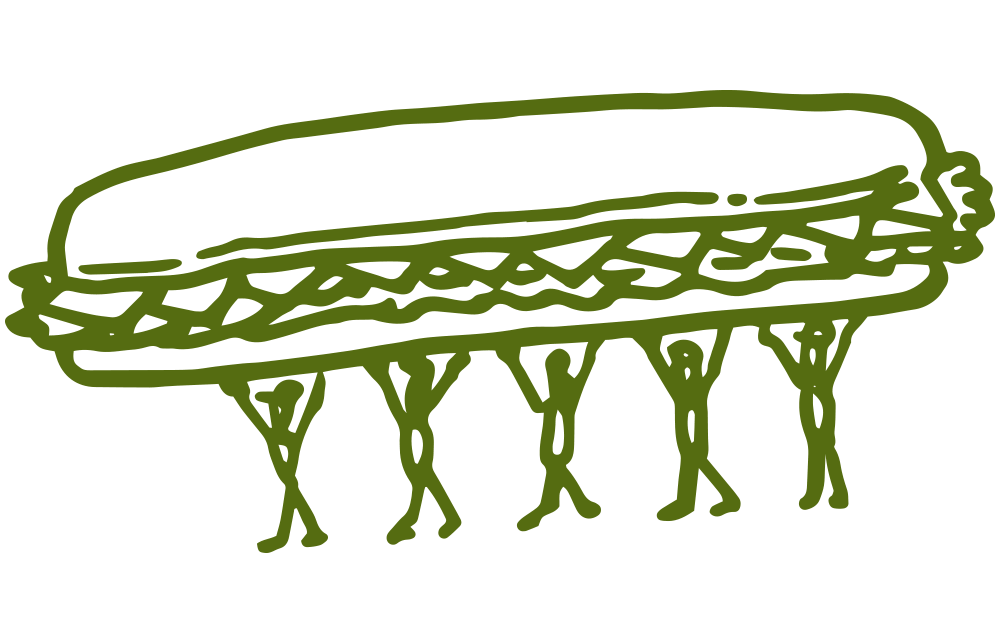 Customizable
Party Platters
Expecting a large group of people with varying taste buds? Then our Party Platter is exactly what you want. This option allows you to supply a variety of sandwich combinations that will ensure everyone keeps full. Just pick any sub mix and we'll do the rest.
*Prices are based upon which sandwiches are ordered.
Massive
Party Subs
Got big plans with friends who have an even bigger appetite? Our Party Sub is sure to satisfy. Just choose what meat, cheese and toppings you would like and we will start the building process. Party subs come in 2, 4 and 6 foot lengths.
*Please allow 24 hours notice as our bread needs to be custom made for these subs.
Quick & Easy
Sack Lunches
Looking for a quick and easy option? Our Sack Lunches are perfect for the little ones or events with large groups of people. Choose any sub and add your choice of chips and a cookie. Easy to carry and sure to satisfy.
*Hot Sandwiches not recommended.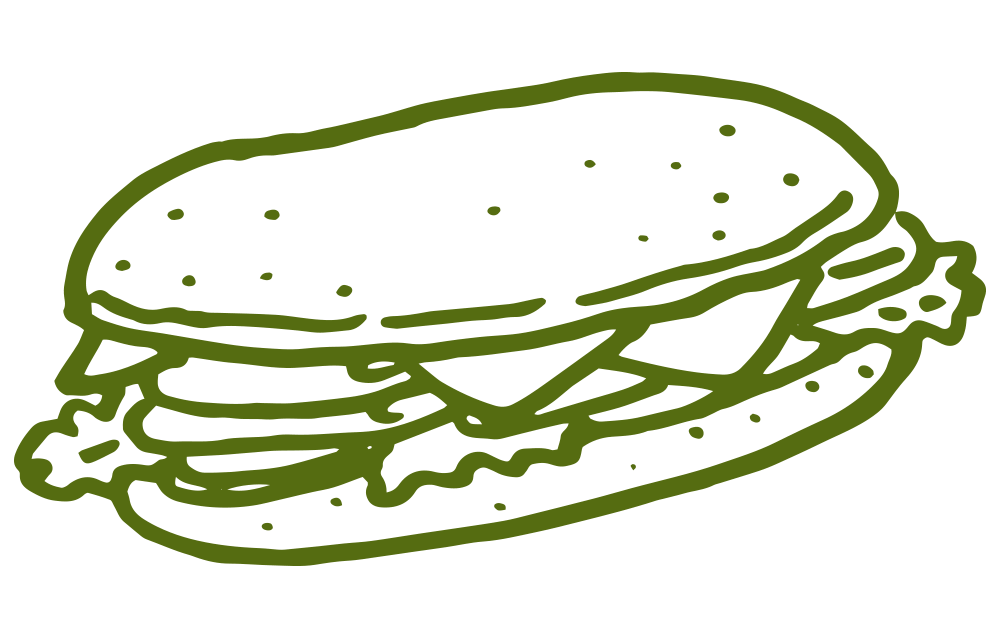 Meats: Turkey, Pastrami, Chicken, Roast Beef, Ham, Dry Salami.
All Original Heroes Come With: Your Choice of Meat(s), cheddar & Swiss cheese, lettuce, tomato, pickles, pepperoncini & mayonnaise.